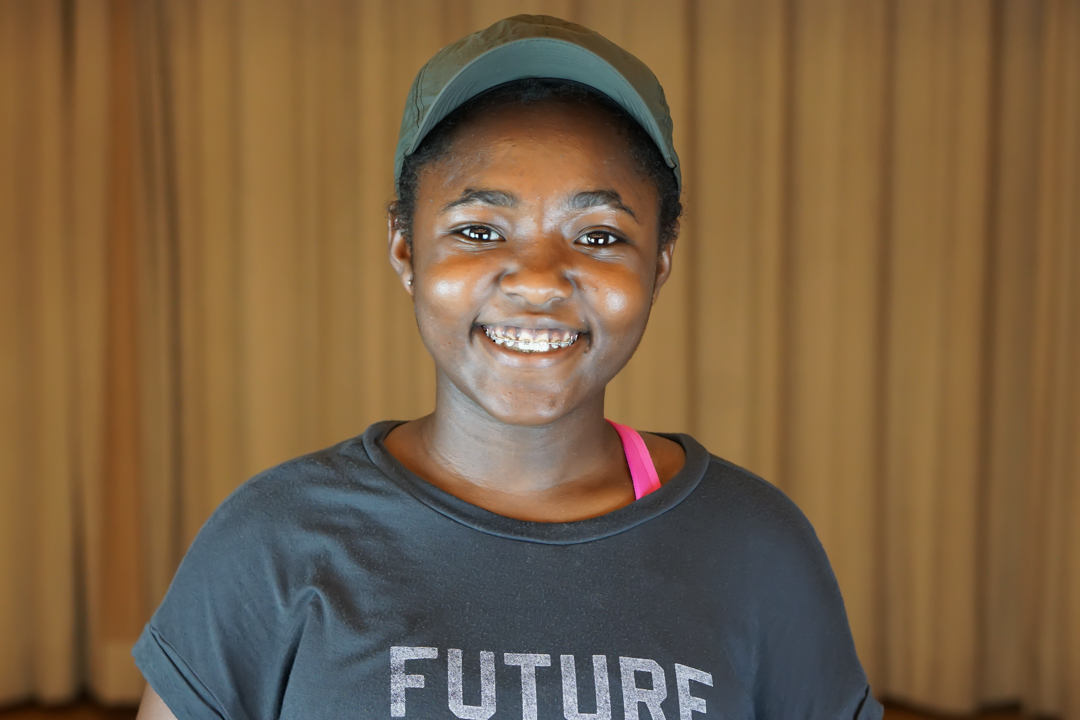 AdmissionSquad Intern and Student Leader
Current Junior at Brooklyn Tech shares her HS experience and what it really took to gain admission into one of NYC's Specialized High Schools.
Photography by Nancy Maria Photography
My name is Gabrielle Pile. I am 16 years old and I attend Brooklyn Technical High School. Brooklyn Tech is one of the the nine Specialized High Schools in New York City. Because this school is ranked as one of the best schools in New York City, I had to work really hard to gain acceptance into the school. In order to get into Tech, I had to take the SHSAT, the entrance exam for eight of the Specialized High Schools. I studied about 8 months in advance for this test. I took a prep class 4 days a week; Wednesday, Thursday, Saturday, and Sunday. The Wednesday and Thursday classes both ended at 9:00pm. For 14 year old me, this kind of rigor was hard to adjust to. There were many times along my journey of studying for the SHSAT that I wanted to give up. I can't say that every moment during that 8 month period, I was chanting the name "Brooklyn Tech." However, I pushed myself because of the opportunities that a school like Brooklyn Tech could afford to me. With over 10 AP (Advanced Placement) classes and almost 100 clubs, this school could lead me toward a future that my zoned high school couldn't. My late-night Netflix binge watching turned into scrambled paragraphs reading sessions. And, my Saturdays and Sundays were spent correcting old practice tests I had taken. I worked really hard to be able to attend this school. On March 8th, 2016 when I received my acceptance letter, I knew my hard work paid off.
As an upcoming Junior at Brooklyn Tech, I have really taken advantage of the clubs and activities that my school provides. During my freshman year, I joined the Girl's Who Code Club, whose mission is to encourage girls to pursue careers in the STEM fields. I am still a member of this club to this day. During my Sophomore year, I joined the Black Student Union (BSU) at Tech. This club provides me with a space to talk about my experiences as a black student at Tech. I am happy to report that next year, I am going to serve as the leader of the outreach committee on the BSU board. During my Sophomore year, I also became the captain of the Junior Varsity Girls Soccer Team. With this team, we were able to compete in the final match of the PSAL championships. This is the furthest a Brooklyn Tech soccer team has ever gone. And next year, I hope to join the Girl's Varsity Soccer Team. I was involved in the Beta Club, a service which aimed at improving the lives of people in New York City. I have been able to participate in these clubs and activities while maintaining an above 90 total average.
With the extra-curricular activities and challenging academic classes, I have been able to take at Brooklyn Tech, I know I will be able to pursue my dream of getting a degree in software engineering at the University of Georgia Tech.
To conclude, I believe that Brooklyn Tech is a great school for those who want an academically challenging school that has tons of clubs and extracurricular opportunities. Although the school is challenging, the benefits that I will reap from being in such an environment will last a lifetime.
Gabrielle Pile, Brooklyn Tech - Class of 2020